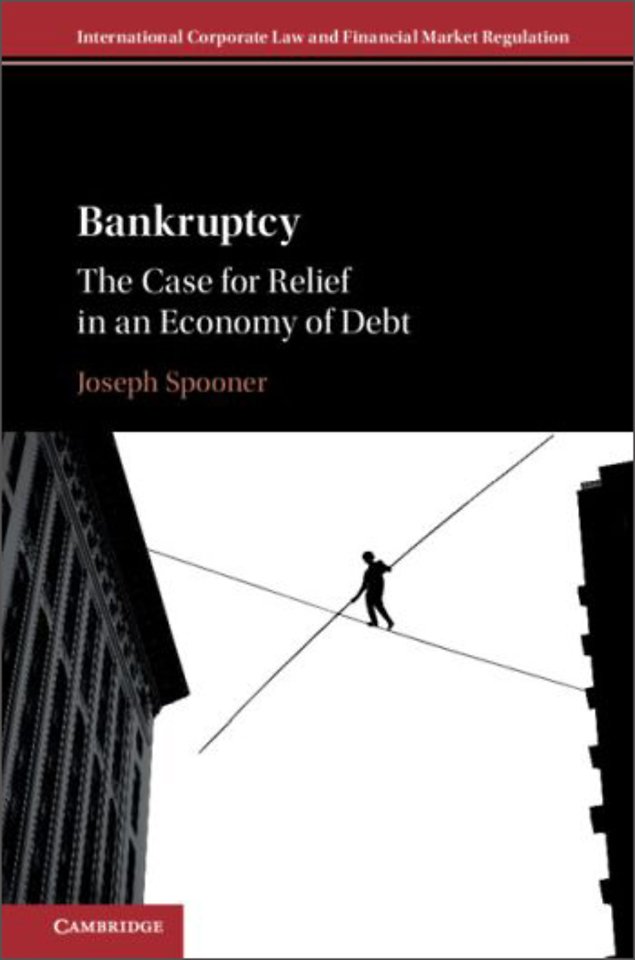 Joseph Spooner
Bankruptcy: The Case for Relief in an Economy of Debt
Specificaties
Gebonden, 306 blz. | Engels
Cambridge University Press | 1e druk, 2019
ISBN13: 9781107166943
Cambridge University Press
1e druk, 2019
9781107166943
Verwachte levertijd ongeveer 8 werkdagen
Samenvatting
A decade after the Global Financial Crisis and Great Recession, developed economies continue to struggle under excessive household debt. While exacerbating inequality and political unrest, this debt - when combined with wage stagnation and a shrinking welfare state - has played a key role in maintaining economic growth and allowing households faced with rising costs of living to make ends meet.
In Bankruptcy: The Case for Relief in an Economy of Debt, Joseph Spooner examines this economic model and finds it increasingly unsustainable. In a call to action to reduce debt burden, he turns to bankruptcy law, which is uniquely situated as a mechanism of social insurance against the risks of a debt-dependent economy. This book should be read by anyone interested in understanding the problem of consumer debt and how best to address it.
- Proposes a unified theory of consumer bankruptcy law as a social insurance mechanism in a debt dependent economy
- Situates bankruptcy law in the context of contemporary policy discussions regarding the role of household debt in the economy, and the policy problems posed by excessive household debt
- Combines extensive theoretical and policy discussion with detailed analysis and critique of specific elements of bankruptcy law, as well as the law's overall structure
- Adopts a genuinely inter-disciplinary approach, drawing on discussions of household debt in economics, sociology, law and political science
Specificaties
Verschijningsdatum:
31-5-2019
Inhoudsopgave
1. Introduction
2. Financialised capitalism and the centrality of household debt
3. Consumer bankruptcy theory and the case for debt relief
4. A consumer bankruptcy marketplace
5. The limits of contractual consumer bankruptcy
6. The austere creditor: austerity, bankruptcy policy and government debt collection
7. Moral hazard and bankruptcy abuse prevention
8. Conclusion

Index
Mensen die dit boek kochten, kochten ook...