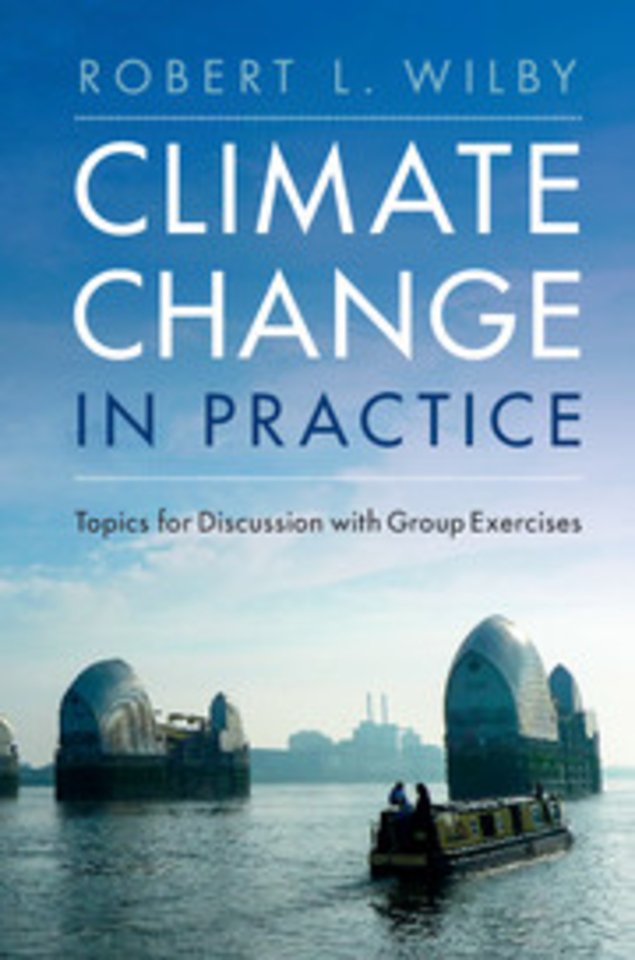 Robert University) Wilby, Robert Wilby
Climate Change in Practice
Topics for Discussion with Group Exercises
Specificaties
Paperback, 291 blz. | Engels
Cambridge University Press | e druk, 2017
ISBN13: 9781316507773
Cambridge University Press
e druk, 2017
9781316507773
Op voorraad | Vandaag voor 21:00 uur besteld, morgen in huis
Samenvatting
Derived from an undergraduate course taught by the author, this accessible book seeks to challenge and provoke readers by posing a series of topical questions concerning climate change and society. Topic summaries provide answers to technical, socio-economic and moral questions surrounding the deployment of climate science. These include how to build and test a climate model, whom and what is most at risk from climate change, and whether we should geoengineer the climate. Practical exercises and case studies provide deeper insights by taking readers through role-play activities and authentic climate change projects. Supporting materials, including notes for instructors and students, graphics, video-clips, games, and online resources, offer scope for further private study and group work. With a focus on applying climate science in practice, this book is ideal for students of geography, natural science, engineering and economics, as well as practitioners involved in the climate service industry.
Specificaties
Verschijningsdatum:
13-4-2017
Inhoudsopgave
Preface; 1. What is the average global temperature and how has it changed?; 2. Why does climate change?; 3. What does it take to build a model of the climate system?; 4. How trustworthy are climate models?; 5. What is the purpose of regional climate downscaling?; 6. What is the 'uncertainty cascade' and why does it matter?; 7. What shapes climate vulnerability?; 8. When are climate forecasts good enough to take action?; 9. Whom or what are most at risk from climate change?; 10. How can urbanites avoid becoming climate victims or villains?; 11. What is dangerous climate change?; 12. Why and how are carbon footprints measured?; 13. How to decarbonise economies?; 14. How is it possible to adapt to an uncertain climate?; 15. Could or should humankind geoengineer Earth?; 16. How is climate change communicated?; 17. Who are climate experts?; 18. How connected is climate change to other global challenges?; References; Index.
Mensen die dit boek kochten, kochten ook...