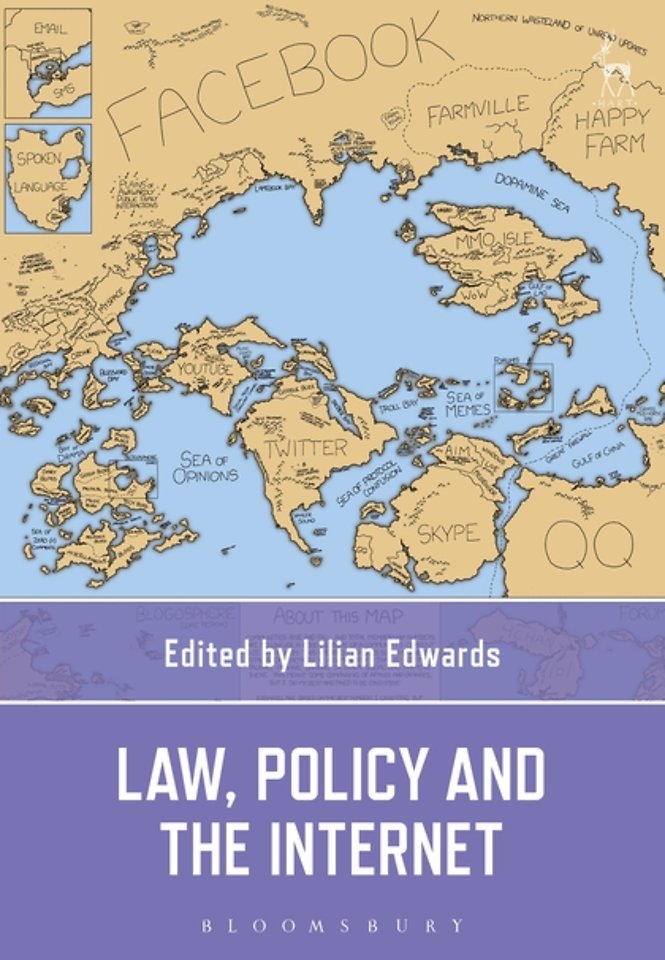 Lilian Edwards
e.a.
Law, Policy and the Internet
Specificaties
Paperback, 480 blz. | Engels
Hart Publishing | 1e druk, 2018
ISBN13: 9781849467032
Hart Publishing
1e druk, 2018
9781849467032
Verwachte levertijd ongeveer 6 werkdagen
Samenvatting
This comprehensive textbook by the editor of Law and the Internet seeks to provide students, practitioners and businesses with an up-to-date and accessible account of the key issues in internet law and policy from a European and UK perspective. The internet has advanced in the last 20 years from an esoteric interest to a vital and unavoidable part of modern work, rest and play. As such, an account of how the internet and its users are regulated is vital for everyone concerned with the modern information society.
This book also addresses the fact that internet regulation is not just a matter of law but increasingly intermixed with technology, economics and politics. Policy developments are closely analysed as an intrinsic part of modern governance. Law, Policy and the Internet focuses on two key areas: e-commerce, including the role and responsibilities of online intermediaries such as Google, Facebook and Uber; and privacy, data protection and online crime. In particular there is detailed up-to-date coverage of the crucially important General Data Protection Regulation which came into force in May 2018.
Specificaties
Verschijningsdatum:
29-11-2018
Inhoudsopgave
PART I
REGULATION AND INFRASTRUCTURE
1. Internet Regulation
Andres Guadamuz
2. Net Neutrality Law and Regulation
Chris Marsden

PART II
PRIVACY, DATA PROTECTION AND SURVEILLANCE
3. Privacy and Data Protection 1: What is Privacy? Human Right, National Law, Global Problem
Lilian Edwards
4. Data Protection: Enter the General Data Protection Regulation
Lilian Edwards
5. Data Protection and e-Privacy: From Spam and Cookies to Big Data, Machine Learning and Profiling
Lilian Edwards
6. A Bridge too Far? The Investigatory Powers Act 2016 and Human Rights Law
Nóra Ni Loideain
7. The Retention of Communications Data in Europe and the UK
Eleni Kosta
8. Regulation of Privacy and Freedom of the Press from 2004–2018: From Campbell to Fake News
Lachlan D Urquhart

PART III
ONLINE INTERMEDIARIES, e-COMMERCE AND CYBERCRIME
9. 'With Great Power Comes Great Responsibility?': The Rise of Platform Liability
Lilian Edwards
10. Internet Censorship in the United Kingdom: National Schemes and European Norms
TJ McIntyre
11. Making Contracts Online: Old Wine in Smart Bottles?
Francis Davey
12. From Barter to Bitcoin? Online Payments and Electronic Money
Francis Davey
13. Exploring Cybersecurity and Cybercrime: Threats and Legal Responses
Lachlan D Urquhart
Mensen die dit boek kochten, kochten ook...