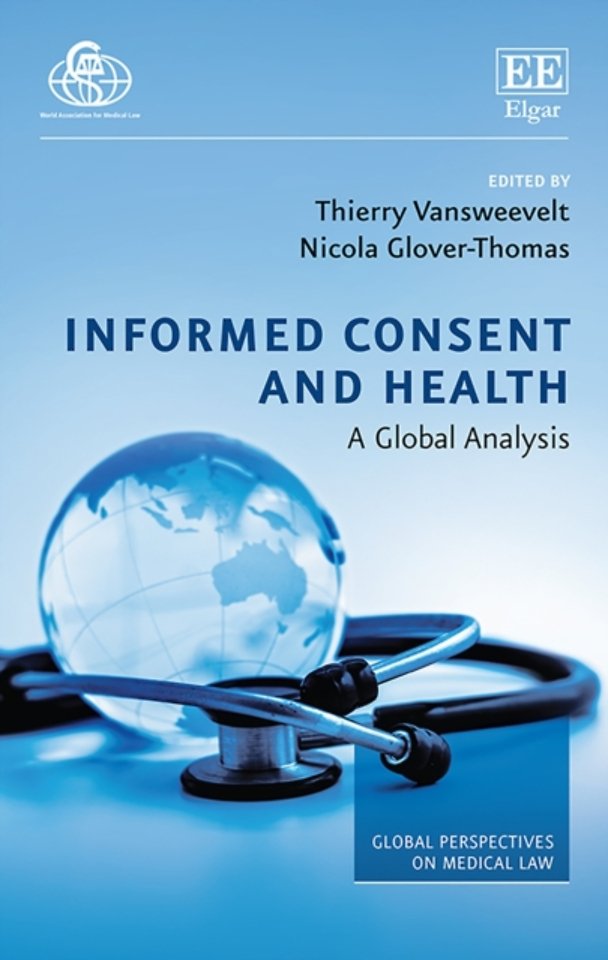 Thierry Vansweevelt, Nicola Glover-Thomas
Informed Consent and Health
A Global Analysis
Specificaties
Gebonden, 296 blz. | Engels
Edward Elgar Publishing | e druk, 2020
ISBN13: 9781788973410
Edward Elgar Publishing
e druk, 2020
9781788973410
Verwachte levertijd ongeveer 8 werkdagen
Samenvatting
Informed consent is the legal instrument that purports to protect an individual's autonomy and defends against medical arbitrariness. Informed Consent and Health highlights that possession of complete information about all relevant aspects of a proposed treatment is integral to the ability of a patient to make an informed choice. With patient choice at both legislative and judicial levels rising to greater levels of prominence, this timely book examines how the tensions between the rights of patients to make choices and the duties of doctors to provide health care are managed.
This illuminating book investigates our evolving understanding of informed consent from a range of comparative and international perspectives, demonstrating the diversity of its interpretations around the world. Chapters offer a nuanced analysis of the problems that impede the understanding and implementation of the concept of informed consent and explore the contemporary challenges that continue to hinder both the patient and the medical community.
Containing an in-depth discussion on this fundamental right, this thought-provoking book will be of value to academics and practitioners alike. Providing fascinating insight into new solutions and interpretations, this book will also prove a key resource for clinicians and health care workers.
Specificaties
Verschijningsdatum:
7-4-2020
Inhoudsopgave
Foreword by Thomas Noguchi ix
1 A general introduction 1
Thierry Vansweevelt and Nicola Glover-Thomas

PART I JURISDICTION FROM THE COMMON LAW
2 Informed consent: the Australian perspective 6
Ian Freckelton QC
3 Re-examining the Canadian law of informed consent to medical treatment in the age of informatics 32
Miriam Pinkesz, Gabriel Marrocco, Yann Joly, Ma'n H. Zawati
4 Informed consent: the UK perspective 74
Nicola Glover-Thomas
5 A critique of informed consent in the United States 101
Robin Fretwell Wilson

PART II JURISDICTIONS FROM CIVIL LAW
6 Informed consent in Belgium and France 124
Thierry Vansweevelt
7 Informed consent in China and Macao 144
Vera Lúcia Raposo
8 Informed consent in the Nordic countries 163
Mette Hartlev
9 Informed consent in South Africa: a legal, ethical and cross-cultural perspective 183
Sylvester C. Chima

PART III JURISDICTIONS IN WHICH THE PRINCIPLE OF INFORMED CONSENT IS ADOPTED IN THE CONSTITUTION
10 Informed consent in Germany 216
Benedikt Buchner
11 Legal regulation of voluntary informed consent in Russia 235
Svetlana I. Pospelova, Yulia V. Pavlova, Yuriy D. Sergeyev, Vugar G. Mammadov
12 Comparative conclusions: towards a global vision of informed consent? 256
Thierry Vansweevelt and Nicola Glover-Thomas

Index 271
Mensen die dit boek kochten, kochten ook...